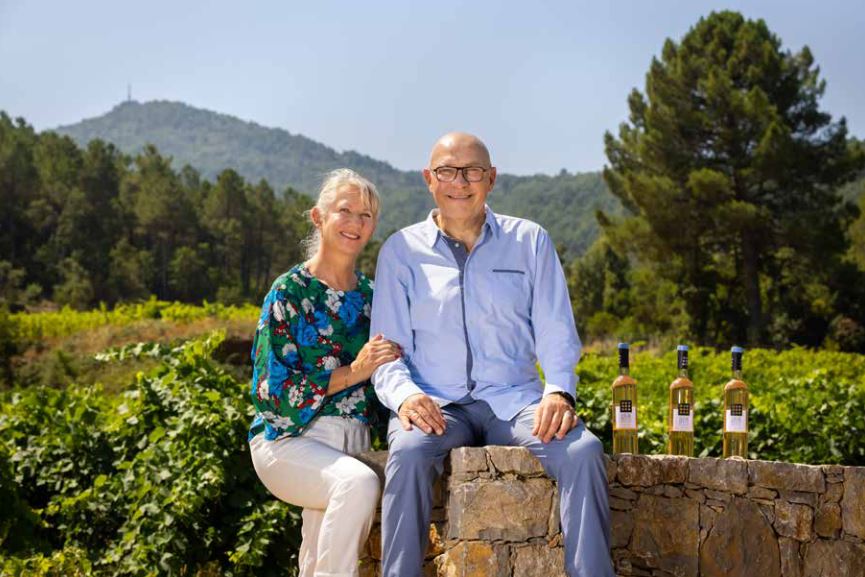 Brigitte and Alain Place, a passionate couple of winemakers, have embarked on a journey to transform a beautiful piece of land nestled in the heart of the hills of Gonfaron into a flourishing vineyard. Driven by their deep respect for nature, they have converted the estate to organic farming, allowing its true potential to shine through.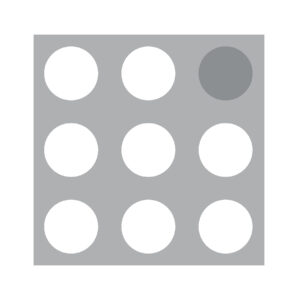 A Vineyard in Provence
Today, Domaine l'Heure Bleue is a 12-hectare gem in the esteemed "Côtes de Provence Notre Dame des Anges" appellation, a true reflection of the beauty and richness of our region. Our commitment to excellence and sustainable practices has earned us numerous accolades and recognition from the most renowned wine competitions.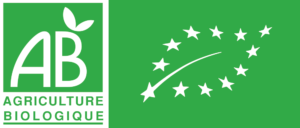 As wine professionals, we understand that every detail, from the terroir to the time of day, can profoundly impact the quality of our wines. This is why we named our estate Domaine de l'Heure Bleue, after the magical moment when the Provençal sky is sublimated by twilight, and nature is at its most fragrant.
Our Terroir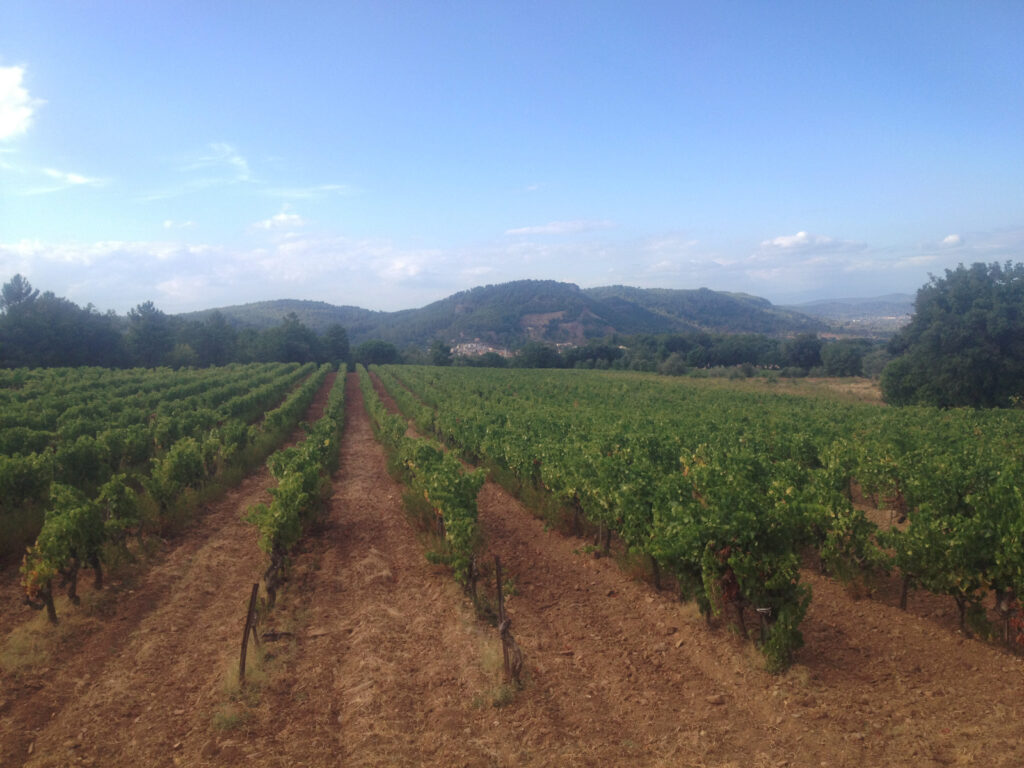 The terroir of Provence is truly unique, and this exceptional environment gives our wines their inimitable character. Our vineyards bask in the abundant sunshine, which ripens the grapes to perfection, while the strong, bracing mistral winds sweep across the land, cooling and refreshing the vines. The resulting wines perfectly reflect their terroir: crisp, refined, and bursting with fruit; they capture the very essence of the Provençal landscape.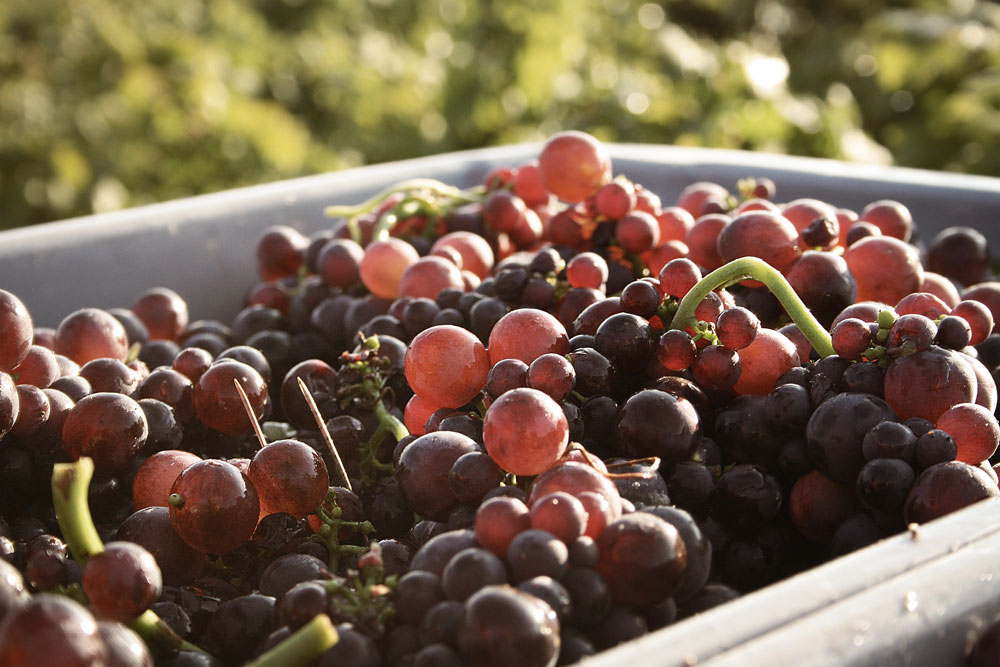 The terroir is nestled in the heart of Provence, near Saint-Tropez, and situated on the slopes of the Massif des Maures. The Domaine de l'Heure Bleue benefits from a privileged location, with approximately 12 hectares of hillside vineyard, entirely restructured and classified under the Côtes de Provence and Côtes de Provence Notre Dame des Anges appellations.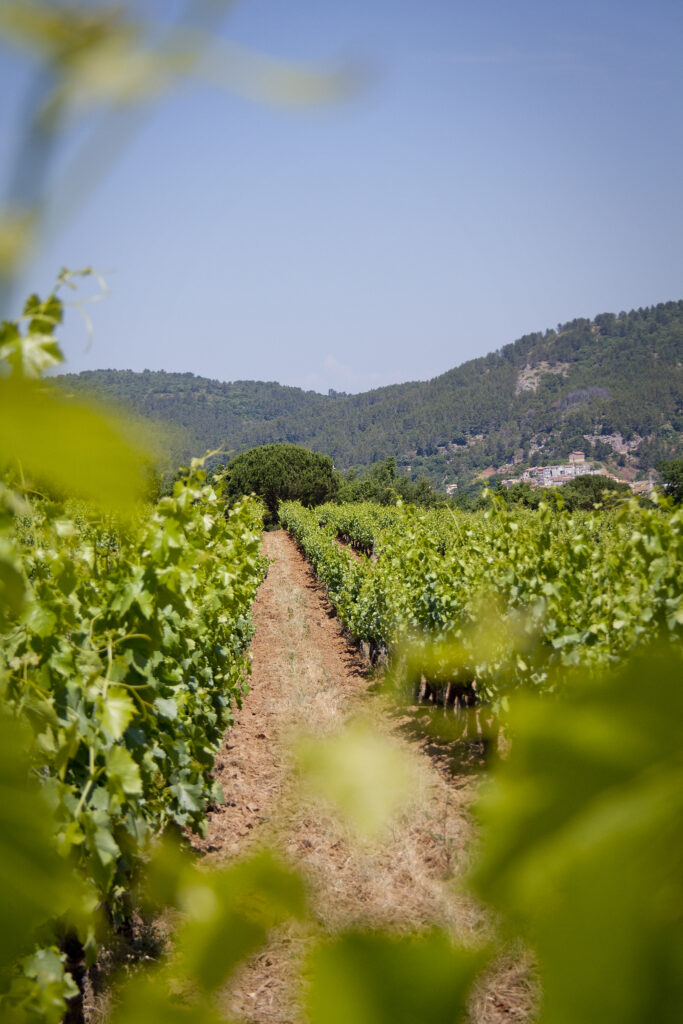 Our Appellations
Our vines are spread over several appellations: Côtes de Provence, IGP du Var, and more recently, Côte de Provence, with the geographic designation Notre Dame des Anges. Notre Dame des Anges refers to the highest point of the Massif des Maures, visible from all the municipalities in the area. In the heart of the Maures plain, the landscape consists of umbrella pines, oaks, and chestnut trees.
Our Expertise
With our unwavering commitment to excellence, we continue to invest in new techniques and vine varieties to craft our exceptional cuvées. The wines bearing the names "L'Aube Azur" in rosé, white, and red, "Carignan" in red, and "Bleu de Minuit" in rosé, are the fruits of our labour, representing the perfect expression of our terroir. At Domaine de l'Heure Bleue, we proudly hold an organic certification, which is a testament to our respect for nature and our unwavering commitment to sustainable viticulture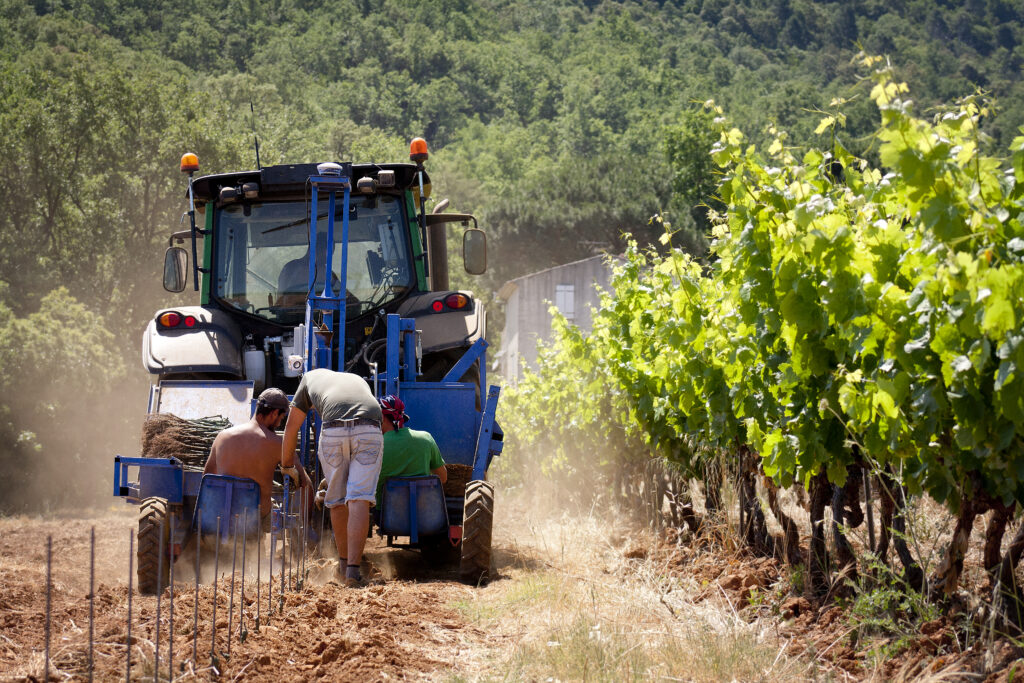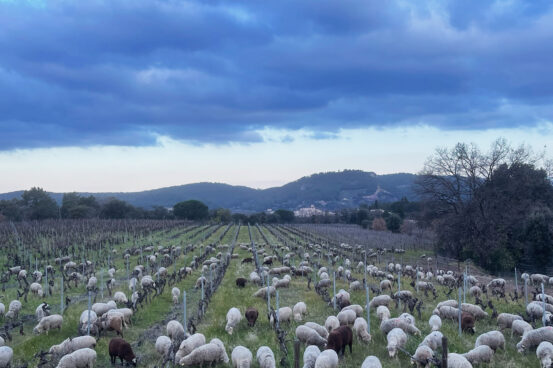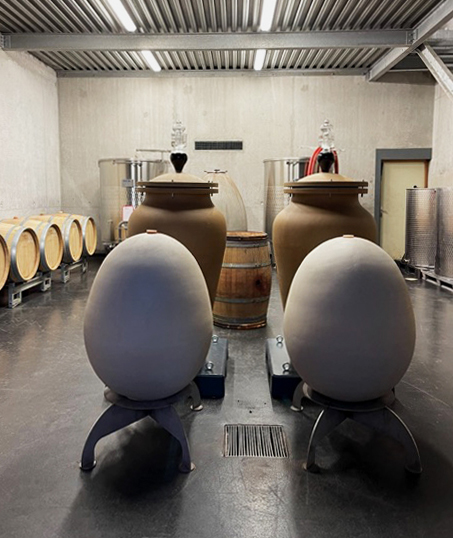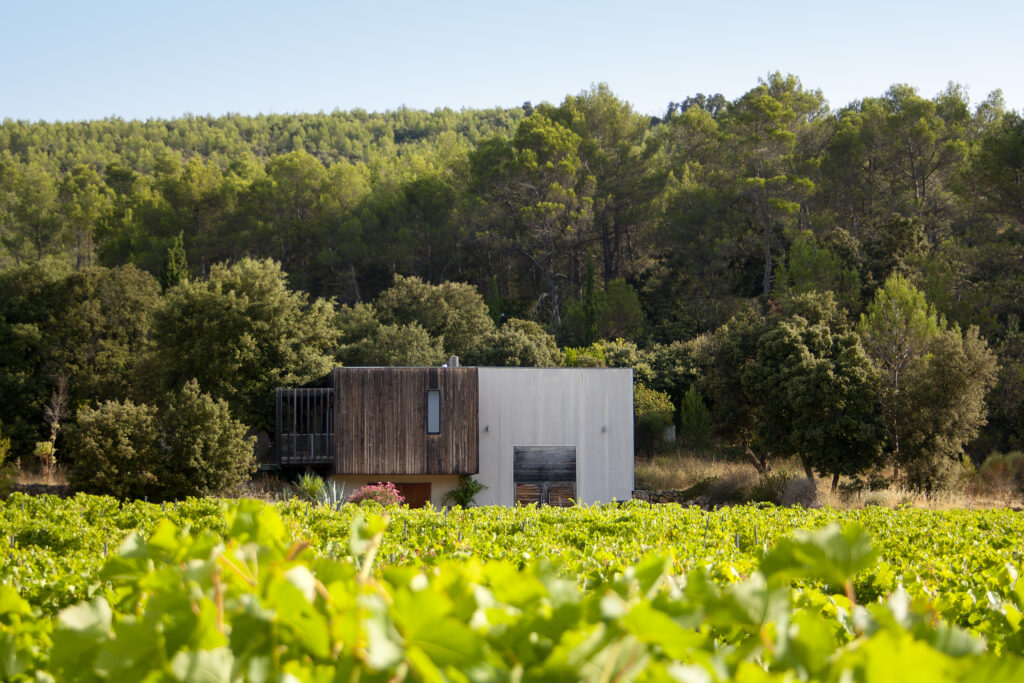 Winemaking of Rosé and White Wines:
The grapes are harvested at night to preserve their delicate aromas and flavours. Once harvested, they are pressed and vinified in thermoregulated vats at 15 and 16°C to preserve their freshness and fruitiness. To maintain the natural acidity of the wine, we block the malolactic fermentation process. This meticulous winemaking process allows us to produce exceptional wines that capture the essence of our terroir.
Winemaking of Red Wines:
Crafting our red wines is an art that begins with a meticulous manual harvest and selective sorting. Our grapes are then fermented for an extended period with manual punch-down. The wine is aged for 12 months in oak barrels. We believe in letting nature take its course, which is why our wine is unfiltered, preserving its authentic character and texture. We employ a wide range of traditional winemaking techniques, including vinification in barrels and using earthenware jars and terracotta amphorae, each imparting its unique character to the wine.